One of our recent projects was to take this overgrown and unloved backyard back to a simple, modern landscape. In doing so, we were able to increase the size of the back yard, making it more usable for the family, as well as adding more value to the home.
It all starts with renovations and earth works. We chopped down all the tree's, removed the rotting timber planter boxes, knocked over the old brick barbeque and began earthworks to remove the pathways and create a level backyard.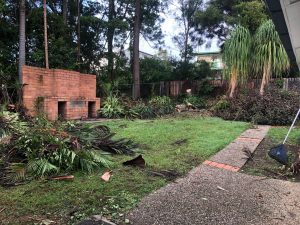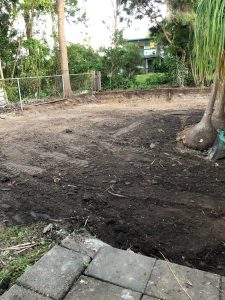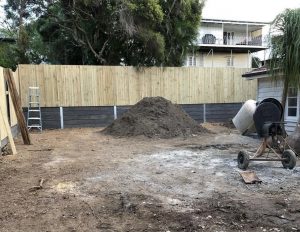 With a cleared and level base to work from, the team began constructing the new Retaining Wall along the back boundary line, installing drainage through the wall for water overflow. The customer requested a new timber fence along the back and side boundary lines to replace the old rotting timber fence.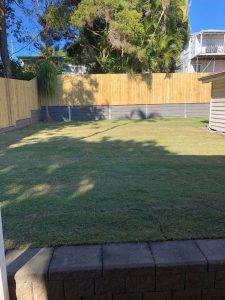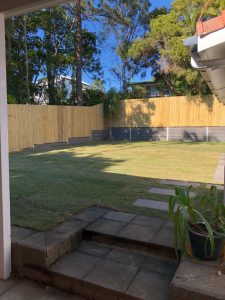 The last stage in this backyard renovation, the customer requested some new turf to finish off the job. We also added some step pavers leading up to the entry way of the shed.
This new modern backyard renovation has opened up the landscape and you can see the difference an simple, open yard can have for you home.
Check out more of our work on our social pages – @brisbane_home_landscaping.