Queensland is certainly a sunshine state. As Brisbane locals we love the outdoors and getting outside with nature. So many of us have to travel for this while the lucky ones who have chosen to invest in their home landscaping projects, get to escape in their own backyard.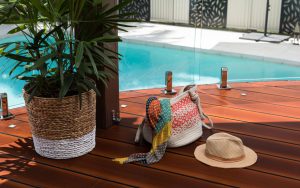 You can have it in your backyard too!
Terry and the team at Brisbane Home Landscaping are Brisbane locals, they know how to dramatically change your backyard and transform it to become your own little slice of paradise to unwind and escape. Sometimes the smallest things are all you need to update, and when completed by an expert construction landscaper these updates can dramatically add value to your home.
Some ideas: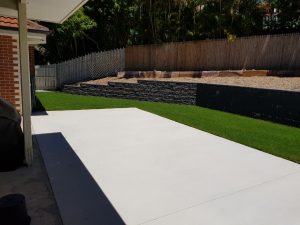 Add a retaining wall to your yard to create extra dimensions to your property, extra privacy from the neighbours or help improve your drainage solutions. With correct drainage installed from the get go you can help avoid flooding in your yard and other draining issues to your property caused by heavy rainfall.
Create a paved patio to expand your outdoor living space and add a pergola to the area for added shade and comfort.
Construct a new fence, around your pool or your boundary lines and give your home a quick new look.
Give your old pool some love with a little renovation to its surrounds, a new fence, some new paving, step pads, a deck, maybe some retaining rock wall details – so many options!
Finally add some fresh new plants to the space, a new garden bed or a cute new walkway for that eye-catching design detail and colour.
All these simple landscaping ideas will accentuate your backyard and give you that breath of fresh air to escape in your own back yard! After all that's what Queensland is all about.
Put your trust in the locals who have 30+ years' experience in landscape construction and we will get the job done right.
See our work on Instagram – @brisbane_home_landscaping