Your driveway is an important element of your home landscaping, your street appeal and the value of your home. It is your homes grand entrance and adds to the overall design of your home.
There are different materials which can be used to build a strong, durable and visually pleasing driveways. The type of material you choose to build your driveway is entirely up to your landscape design needs and landscape budget needs. Most options for driveways are low maintenance options which means, once it is laid and set, will last for years with a simple hose clean from time to time.
Here are the 3 most common driveway options used throughout Australian Home Landscaping designs:
Paved Driveway
Paving your driveway is a low maintenance driveway option, it adds character to your home and engages the eye upon entry. There are many pattern types, paver shapes, colours and sizes to mix and match with your home to create a seamless or eye catching feature for your front entry. Paving your driveway is a cost effective solution and offers value for money with a long life span and the strength to withstand household weight limits.
Concrete Driveway
A simple and clean solution for your driveway needs. A smooth and elegant concrete driveway is a popular choice due to its flexibility to fit any size requirements one might need for their driveway. Once the driveway is sealed, it is a durable surface which offers a low maintenance solution for your landscaping needs.
Exposed Aggregate Driveway
We have all seen an exposed aggregate driveway in our neighbourhood. It is a mix of cement and small stones or pebbles laid into a flat yet textured finish which complements any home with the mix of colours from the pebbles. It is a popular choice among Australian homes, when laid correctly, it is another low maintenance option for your driveway material.
At Brisbane Home Landscaping, we have the experience and knowledge of all Driveway options which can complement your home. We know you want a low maintenance option which will stand the test of time and deliver a superb finish to your home landscaping.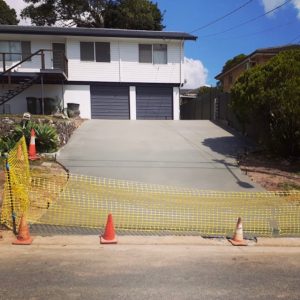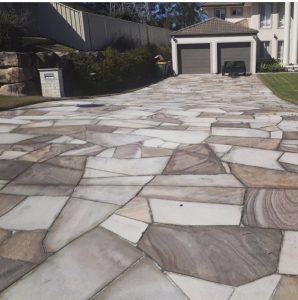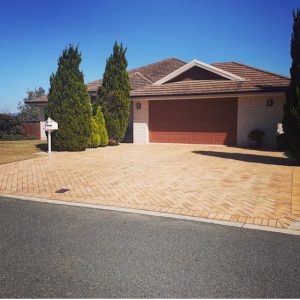 See more of our work on our Instagram page – click here