We are all living such busy lives these days. Spending hours pruning, weeding, watering the lawn and gardens just isn't where we want to be spending our spare time. That's why 70% of Brisbane residence are switching their yards to a low maintenance landscape design instead.
Low maintenance living is becoming increasingly popular and your yards are no different. Whether you have a large or small space, there is always alterations which can be made to make things easier to mana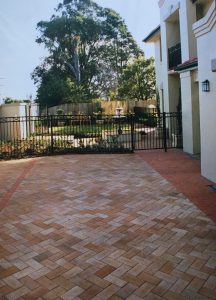 ge in your landscape.
You may not be able to achieve a completely zero maintenance garden but you can achieve low maintenance gardens and landscapes with these simple ideas;
Re-design your yard into a delightful entertaining space by adding a deck, paving or tiling and outdoor pergola or sun shades.
Add a multilayered retaining wall with low maintenance tree's and mulch for detail.
Add a pool to your backyard and pave, tile or deck the surrounding areas with small garden beds with low maintenance plants.
Reduce the amount of lawn in your yard by adding step pads or a pathway through your yard.
Expand your driveway or retaining wall in your front yard.
Install a new fence and boundary perimeter low maintenance gardens.
Minimise your garden by installing sectioned garden beds or boxes. Plant hedges which grow well in the QLD climate and build extra privacy to your yard.
When transforming your landscape to a low maintenance solution it is important to think long term investment. Quality over quantity and when choosing low maintenance plants, it is important to choose the plants best suited to the QLD climate which won't require too much care to thrive in your yard.
Click here to read this informative article from Burkes Back Yard offering some great low maintenance plant options.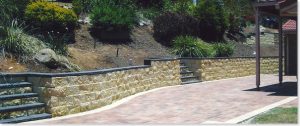 When you have your vision for your new low maintenance landscape and are ready to update your yard make sure to call a professional to have your landscape dream constructed properly.