Improve the value of your home with landscaping.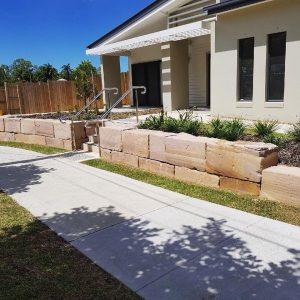 Love at first site. The first thing you see when you pull up to a house is the front yard and landscaping. Your properties street appeal can add so much more to the value of your home when it has the right landscaping to catch the eye.
A tidy yard, lush green lawn, beautiful flowers and a neat little walkway are just the basics to what you can do for that wow factor in your front yard. A good landscape design can increase this by another 10%.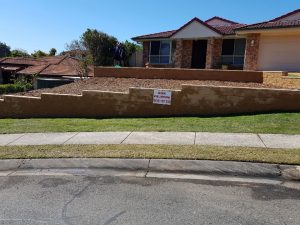 Quality over quantity. If you have grass in your front yard, make sure it is looking lush, not patchy, mowed and maintained and that your edging is good quality and complements your house. Team this back with a low maintenance driveway. A paved driveway can offer style, low maintenance and quality to your yard.
Add some texture to your yard with a functional yet visually pleasing retaining wall you can create interest and dimensions to your property while offering a drainage solution for your home.
Lastly throw in some colour, don't be afraid of colour in your homes, there are plenty of low maintenance plants on the market if you do not have a green thumb, so don't be scared of plants!
Contact Terry to find out how you can improve the landscape of your front yard and increase the value of your home today!