We thought we would share some of our FAVOURITE projects we built through 2018!
Complete landscape renovation job in Kelvin Grove – we took a digger in the lift, completely transformed the space from a pond into paved areas in a 'Crazy Pave' technique and added a new water feature. On top of this, we re-did the swimming pool surrounds by pulling up the old deck, replacing it with a new deck and finishing it off with some nice green Astro Turf. (We don't usually have Astro Turf on our services list)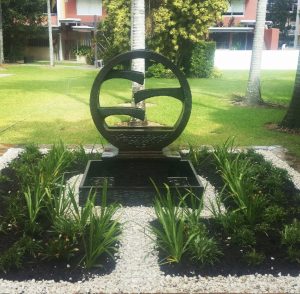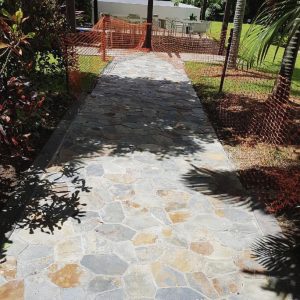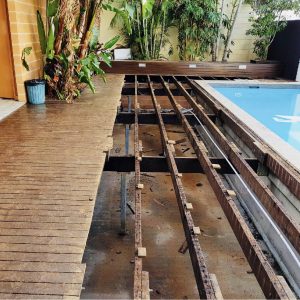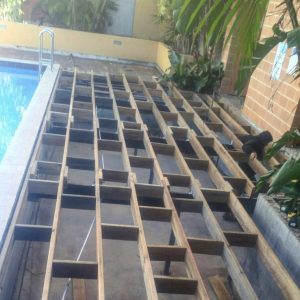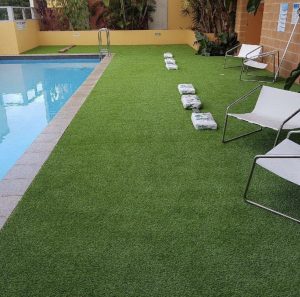 Another Favourite was this modern and low maintenance backyard landscape build from Albany Creek. We came in on day 1 to make a clean slate, we excavated the site to create a flat, solid foundation to start our build. First step in the new landscape project, was to build a new fence and mark up the space for our new retaining wall. We built the retaining wall at the back of the property to add dimension to the yard, assist with drainage issues to the property and make it look good in a sold black. We finished off the low maintenance of this back yard with a concrete slab and laid a small section with some lush green turf.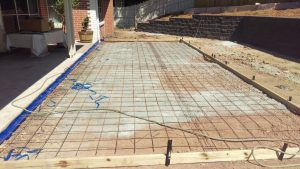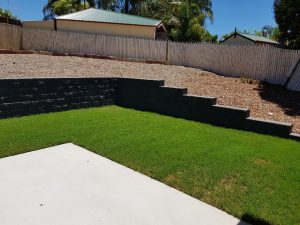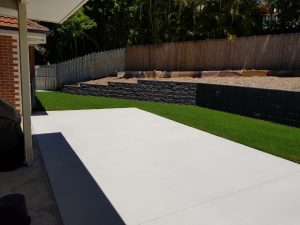 We did multiple paving jobs this year as well, stairs, pool surrounds, backyards, front yards, driveways and many, many more. From paving small areas within large projects to paving large outdoor living spaces in all shapes and sizes of pavers and tiles.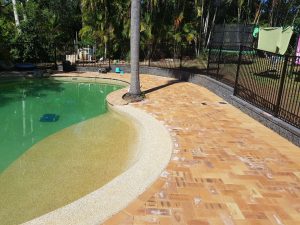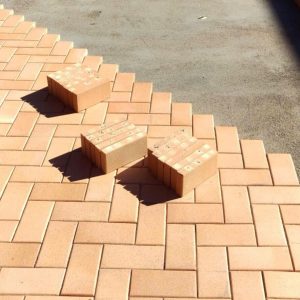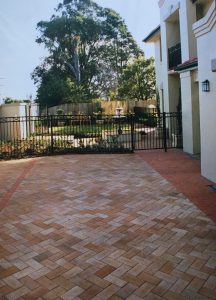 Lastly, we love a BIG sandstone retaining wall. This one in Teneriffe was falling onto the sidewalk on the street due to the bad foundations it was originally constructed on. We came in to save the day – we ripped down the old wall, re-created the footings and ensured the foundations so our wall would be strong. We built the new STRONG sandstone retaining wall and constructed a new Timber fence to line with the front yard and add privacy to the home.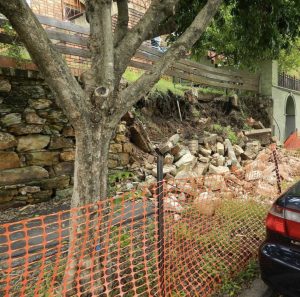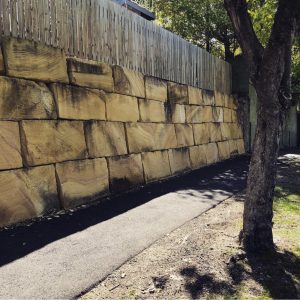 Check out more of our work on Instagram – Brisbane_home_landscaping