Everybody wants a good-looking yard, something which complements their home, a yard you can feel proud about, lush green lawns, and a green paradise – let's not forget a yard which make the neighbours jealous.
But with our busy lives, we don't all have time to spend hours in the garden and with the Queensland drought causing a major impact on our water supply, a low maintenance solution will be perfect and still make the neighbours jealous.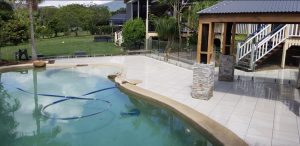 Some of our fav's;
Deck it out – have some extra space and love the timber look, why not add a deck to your back patio space? A deck doesn't necessarily have to be a balcony, it can be built on ground level and still make the same impact.
Pave your way to Paradise – Simple and elegant, you can add paving to almost any area of your landscape. You can create a pathway across your yard from the backdoor to the pool area, Pave your entertaining space or patio area for the perfect outdoor living space, or even add paving to your pool surrounds.
Tile it around – Your other option is to use tiles in your outdoor spaces, if you prefer the look of a flash tile instead of the paver.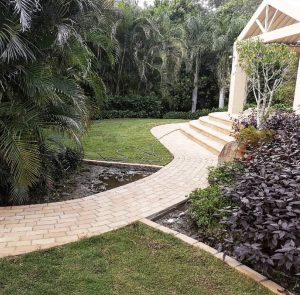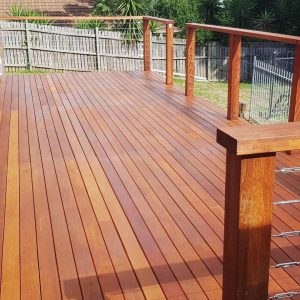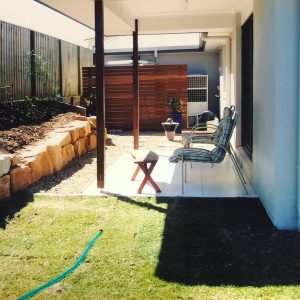 Low maintenance living is becoming increasingly popular and your landscape can be too. Whether you have a large or small space, there is always a low maintenance solution for your landscape design which can give your yard the make over it needs and transform your landscape into something you can be proud of and make your life easier.