Is your front yard or back yard in need of some attention? Is it lacking that outdoor living space feeling and not exactly what one would call a mini paradise?
Here are some tips for you to consider to spruce up your yard.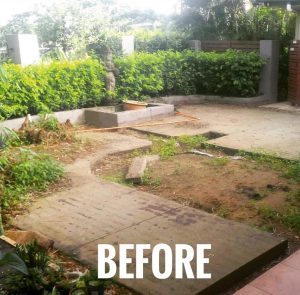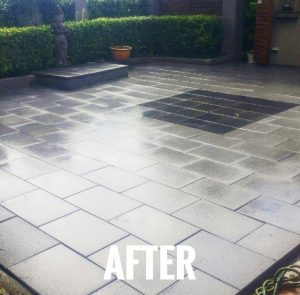 Create dimension and space with a retaining wall
Retaining walls are not only function to your property's foundations drainage and property lines, they can also be used as a visual element to create interesting levels and showcase features to your yard, like a pool, staircase, garden bed or sitting area.
A retaining wall can help flatten the ground and create larger space to sloped land. Plus don't forget the many varieties in materials that retaining walls can be made from to create functional yet visibly pleasing designs.
Lay some pavers
Paving is ideal for many yard projects to add value and lustre to your property. You can pave your outdoor entertaining space for a low maintenance solution to your yard, you can create pathways to keep foot traffic in the direction you want and off the grass, you can join the paved areas seamlessly to the pool and surrounds or the side of the house.
Check out the last blog post about Paving pattern styles you might choose to lay in your new backyard renovation.
Deck it out
If you have the space and the desire, you could have a deck built to your yard. This is a flawless addition to your pool surrounds or your outdoor entertaining area. Note: there is some upkeep when it comes to holding the fresh new look of your deck as the years go by.
Add some Green 
Nothing beats a yard spruce up more than adding some green to nourish and flourish your home. Get some new turf laid for that fresh green feeling to your home, add a garden bed with a decorative feature box, plant some tree's they will add shade to your yard and help it feel like the paradise you are seeking.
You will be feeling like you are in a mini paradise in no time!